NBC-22: Biotech (a)live!
On behalf of the Dutch Biotechnology Association (NBV), we warmly welcome you to participate in the 22nd edition of the Netherlands Biotechnology Congress (NBC-22). The event will be held on 4 October 2022 @ CORPUS Congress Centre, Leiden.
The NBV board is happy to already announce the NBC-22 keynote speakers:
Jennifer Holmgren, CEO of LanzaTech
Mark van Loosdrecht, Professor Environmental Biotechnology, TU Delft
Maria Fatima Lucas, CEO van ZYMVOL Biomodeling SL
Register or submit your abstract now!
Follow NBV on LinkedIn for regular updates.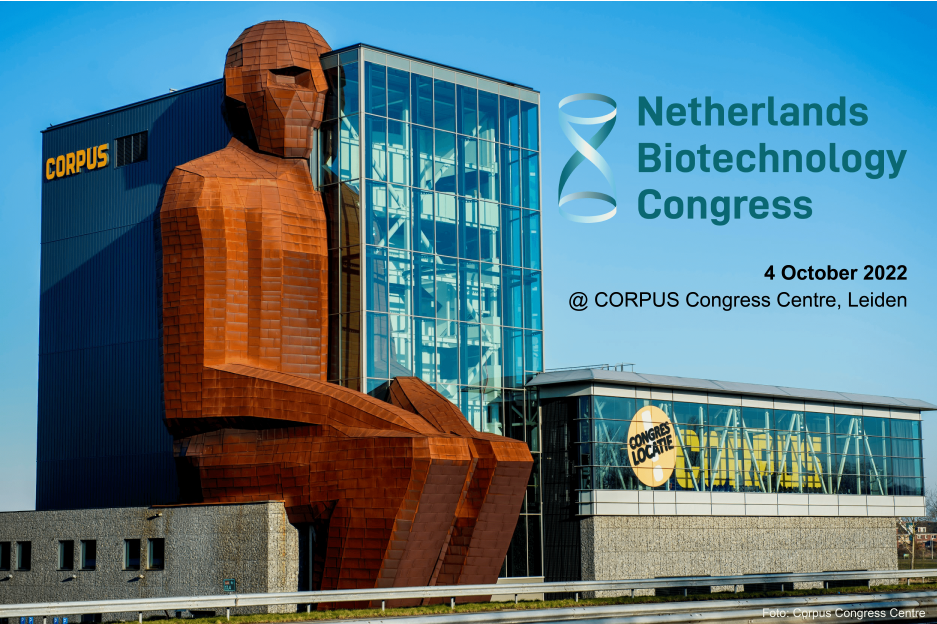 NBC is proudly sponsored by: