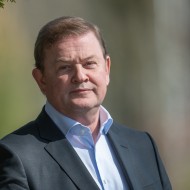 Feike Sijbesma opens NBC-20; "The impact of biotechnology on a changing world"
Feike Sijbesma studied medical biology at Utrecht University and business administration at Erasmus University in Rotterdam. He started his career at Koninklijke Gist-Brocades NV as a strategic planner in the Pharmaceutical Products department. After having held various positions, Sijbesma was appointed divisional director food specialties in 1995. In 1998, Gist-Brocades was taken over by the chemical multinational Koninklijke DSM NV, where he took over the food specialties business group. In 2000, Sijbesma joined DSM's Board of Directors and was appointed Chairman of the Board in 2007. Under his leadership, DSM's focus shifted from bulk chemicals to a producer of specialty chemicals in the field of food ingredients and materials. He stepped down in February this year.
During NBC-20, Sijbesma will talk about how he has seen the role of biotechnology change over the years, and he shares his vision of the greatest challenges and opportunities in the biotechnology sector in the future.